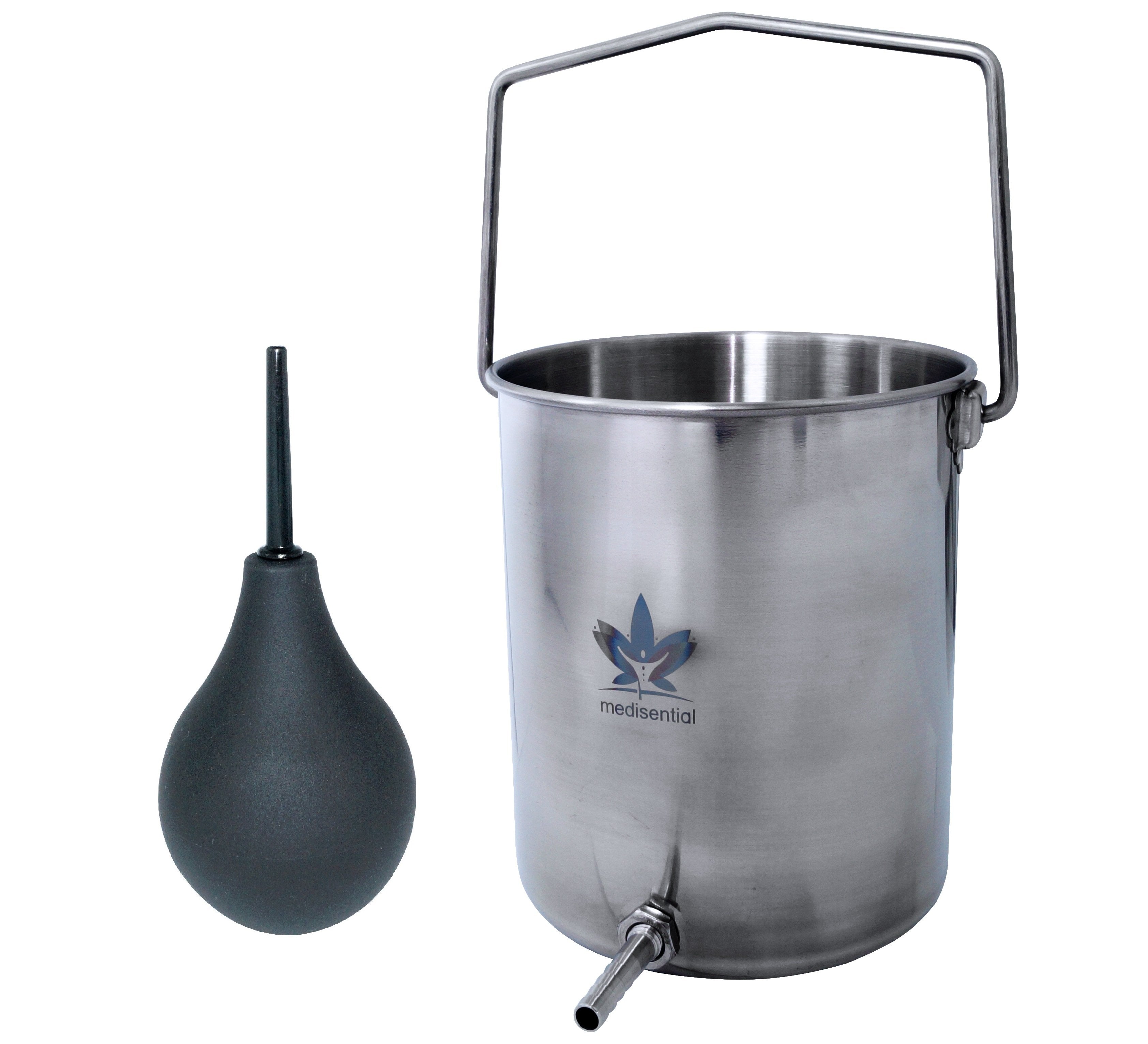 ENEMA KIT OR DOUCHE/BULB?
This is a Question we get very often from our customers -
"Should we go for the Enema Kit or just the Bulb/Douche..."
The fact is, these are "brother/sister" tools that are of similar use but with differing process & capacity.
Douching (Anal) is associated with flushing out anal passage prior to anal sex. To implement this process, a "Douche" is used. It is also widely used for constipation relief, otherwise known as "Enema Bulbs". Both uses are widely used by different types of consumers.
Due to its "Simpler" & quicker use, some people prefer to use them for quick standard enema cleanses, however, given the small capacity, it does not allow for a full cleansing.
On the other hand, we have "Enema Kits", which is widely used for Deep Cleansing - Enema Bag Kits & the more Premium/Age-Resistant Bucket Kit(s) of this type are most commonly used for Deep & Proper Enema/Colon cleansing purposes.
We hope this answered any doubts/question(s) you might've had.
Ultimately, it comes down to - Do you require a Deep Cleansing or a simple Flush?
 Still Confused? Contact Us!
We'll guide you every Step of the way...
READY FOR A BETTER PLAN?
If you've ever wished you knew exactly what foods to eat that would fill you with energy, help you lose weight effortlessly, and align with your specific lifestyle and health goals, the 21-Day LYFE Transformation program is for you. It's not a diet, it's a lifestyle!
BEGIN YOUR TRANSFORMATION